Incentives that benefit your bottom line.
Save on innovative solutions for the turf and landscape management professional that benefit your bottom line. Quali-Pro offers products that deliver the promise of customer satisfaction and job efficiency while increasing your profit protential.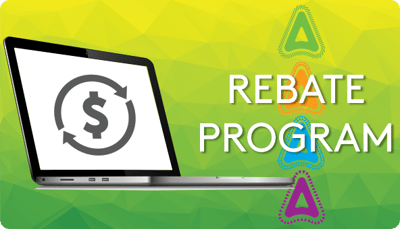 Why sign up?
The sooner you are informed about a rebate program, the sooner you save. Having Quali-Pro in your inbox saves you time searching for the best incentive and product information that you may need to make the best decision possible for your purchase.
We are more than just a manufacturing company.
Quali-Pro goes above and beyond to ensure that our partners are informed on the latest and most innovative products available to help keep the turf and landscape professional efficient and to get the job done right. Quali-Pro focuses on developing technician-oriented products by addressing the needs of the professional in the field, and ensuring the best training possible for a proper application.