TAURUS TRIO G MUNICIPAL SUPPORT PROGRAM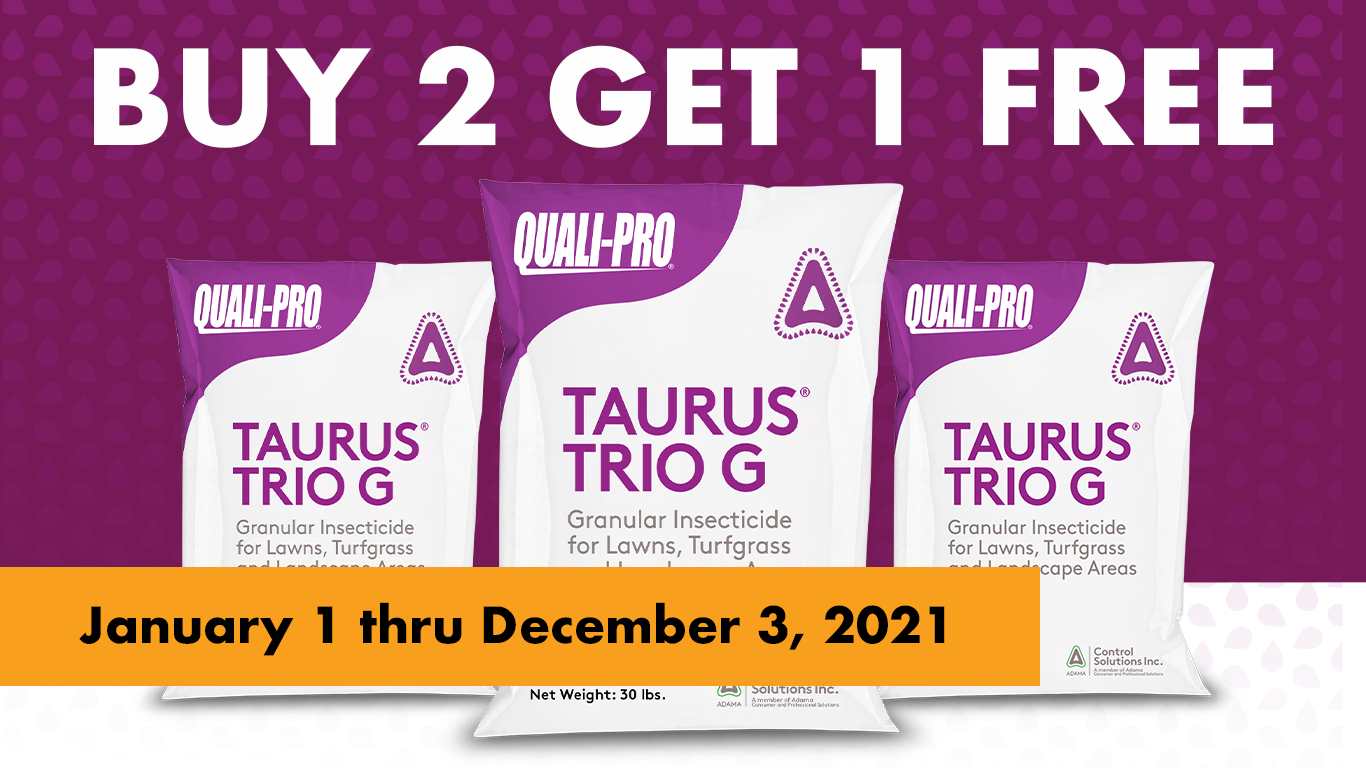 Buy two bags of Taurus Trio G and get one bag free at any participating distributor location. Distributor provides free goods at time of purchase. Qualifying sales are to Federal or State funded sites including schools, parks and other municipal areas.
Contact your local Quali-Pro distributor for additional details.